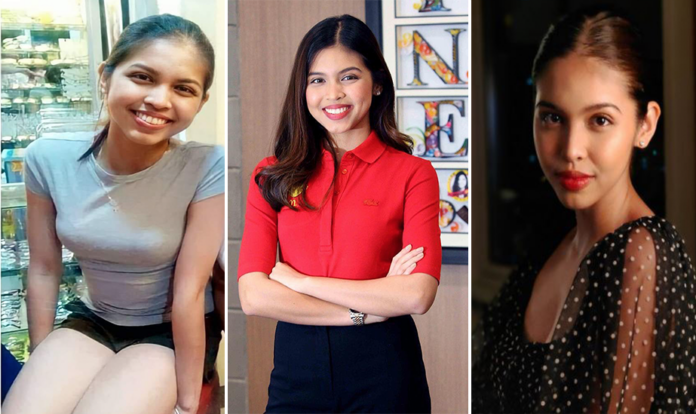 Nicomaine Dei Capili Mendoza professionally known as Maine Mendoza is a 26-year-old actress, comedienne, host, television and Internet personality, writer, product endorser, and singer-songwriter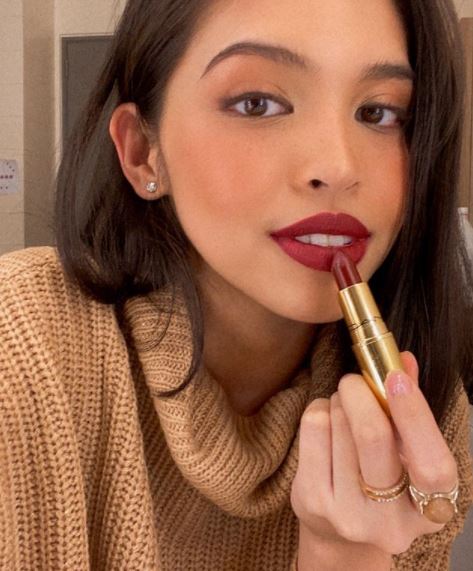 She becomes popular for her viral Dubsmash videos and her role as Yaya Dub in the noontime variety show Eat Bulaga's segment "Kalyeserye" aired on GMA Network and worldwide via GMA Pinoy TV.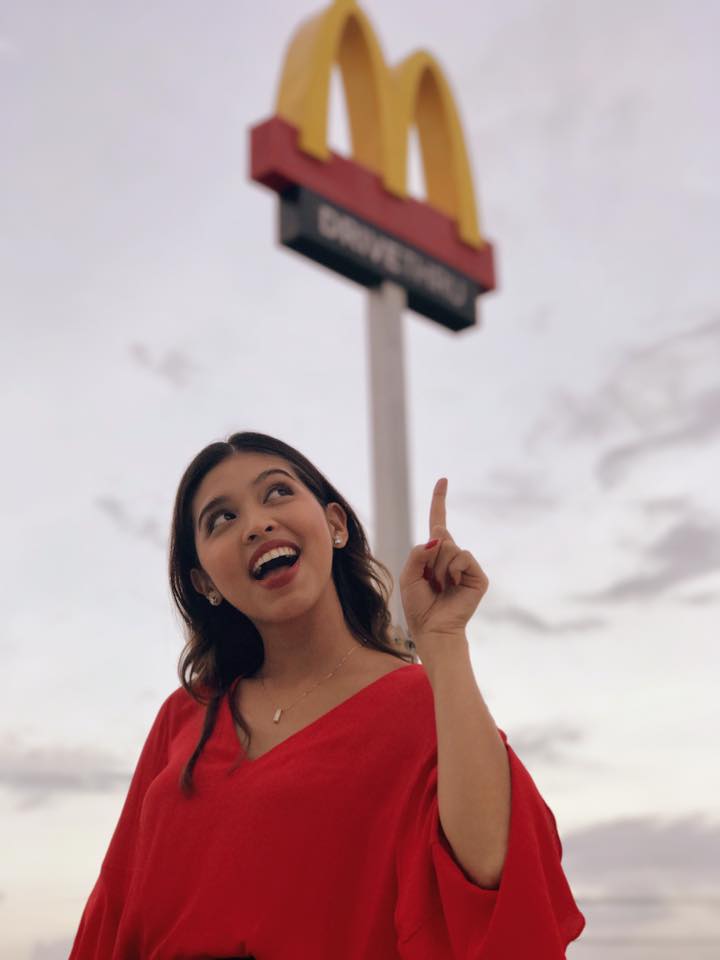 Beyond Eat Bulaga!, Mendoza featured in the 2015 film My Bebe Love: #KiligPaMore, for which she won Best Supporting Actress at the 41st Metro Manila Film Festival.
She was the lead actress in the 2016 film Imagine You & Me, where she also wrote and sang its theme song. Mendoza has a passion for writing, having been a blogger even before she entered show business.
In October 2017, she released her first autobiographical book entitled Yup, I Am That Girl., which is an unfiltered version of her personal blog Pessimistic Optimist Bella.
Her popularity is often described as phenomenal and unconventional due to the unscripted forming of AlDub love team in Eat Bulaga! on July 16, 2015, where she was paired with the handsome actor Alden Richards.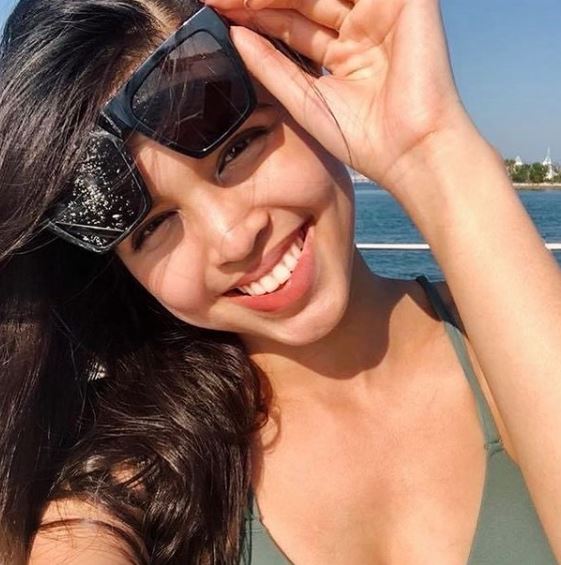 "AlDub" is a portmanteau of Richards' first name, Alden and Maine's character in "Kalyeserye", Yaya Dub. A lot of Filipino admired them and loved them so much for the waves of laughter, good vibes, and the inspiration they brought to many Filipino people all over the world.
But even before she became prominent to show business industry, she had already been part of a wealthy family. She was a student of De La Salle College of Saint Benilde, a prestigious school known in the country for its highest tuition fees. It was also believed that Maine came from an upper-middle class family who can easily and conveniently send her to one of the most expensive schools in the Philippines.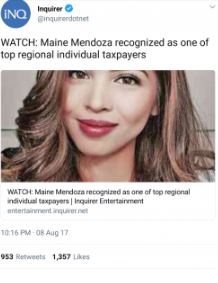 Her family has several businesses including a gasoline station. As many people know that having a petroleum business means that you are in a healthy and stable financial state. Aside from having a lot of product endorsements she also owns a McDonald's branch situated in Sta. Clara, Bulacan. Opening a franchise of a famous quick service restaurant like McDonald's means that you have 30-50 million pesos capital for that franchise alone.
In September 2017, she had a net worth of around $12 million based on some reports. It is about P606,980,273.14 per year. She was also allegedly awarded by the Bureau of Internal Revenue (BIR) as "Top Regional Individual Taxpayer".
Source: Instagram(Maine Mendoza), Wikipedia